Examples of Dr. Mamoun's work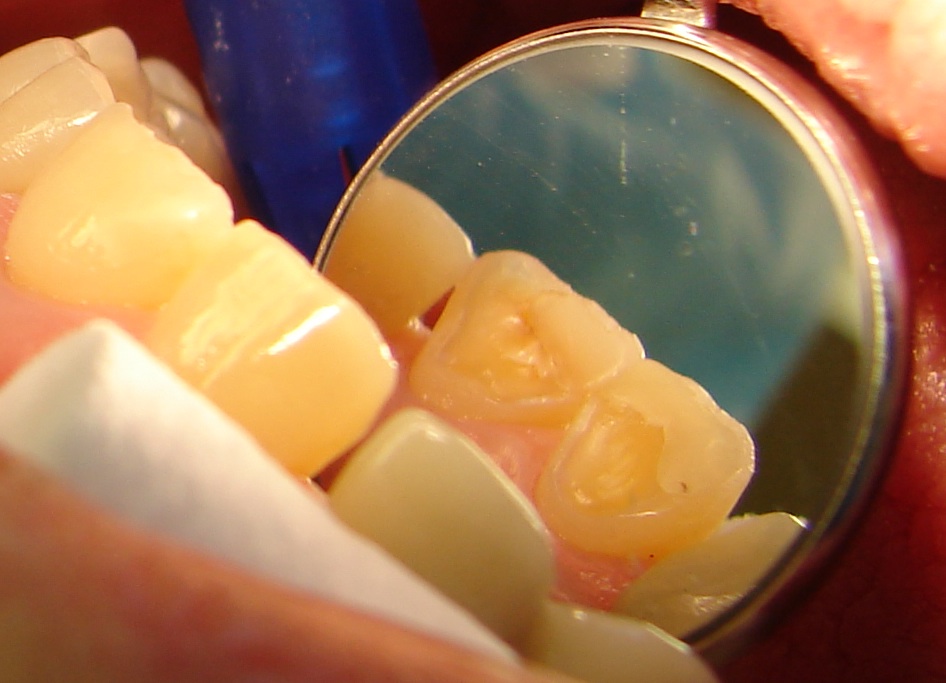 Before: The backs of this patient's front teeth show exposed dentin, which is yellow-colored. Normally this area is white-colored since it would be covered in enamel. In this case, the enamel had literally dissolved away. How? The patient has acid reflux disease. This causes stomach acid to emerge into the mouth, and a characteristic symptom of this is wear of the enamel on the backs of the top front teeth, exposing the dentin. This symptom also occurs in women who have eating disorders in which they induce themselves to regurgitate food, causing acid to build up in the mouth on a routine basis. Occasionally, a dentist can diagnose eating disorders based on these characteristic symptoms, and refer a patient for appropriate counseling. Unfortunately, it can be difficult for some women to break the eating disorder habit, since TV and advertisements constantly promote the idea of the thin, ideal female body, an idea which does not exist.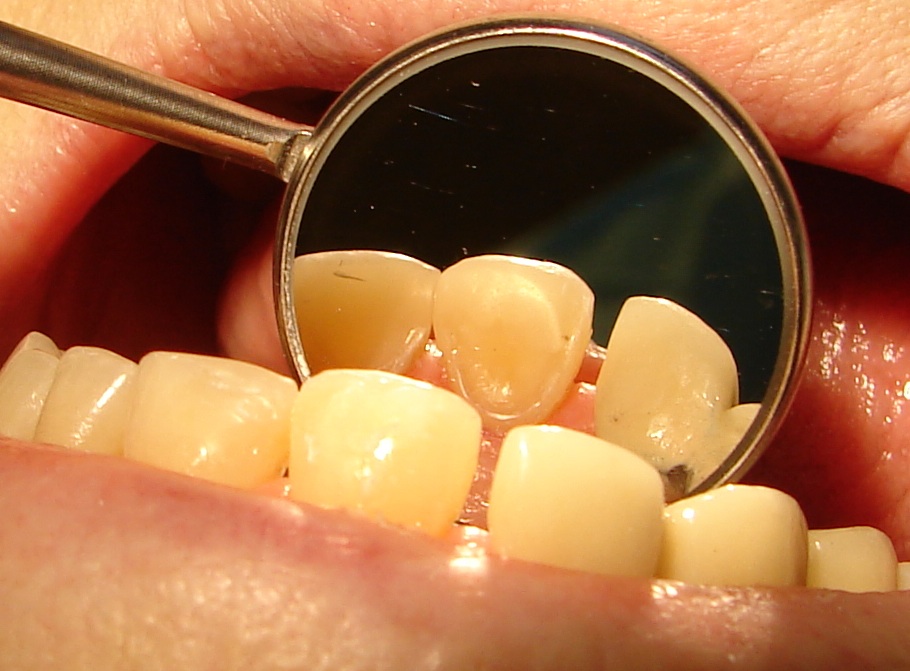 After: I placed composite restorations on the back sides of these teeth in order to protect the dentin with a layer of filling material to act as a barrier against further acid reflux breakdown.